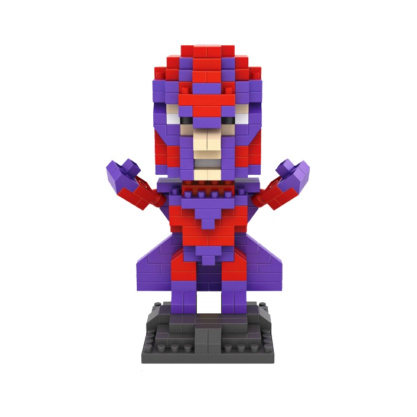 Sonassi partnered with Meet Magento UK to throw the Meet Magneto Challenge. Based on the famous Marvel super-vilain (and the not-less-famous typo), we are giving you the opportunity to take you on a fun treasure hunt around the venue and reward with you some premium goodies.
Do you have what it takes to win? Whether you are a developer or merchant – you can take part to win a selection of superb prizes.
---
The prizes
Choose your prize from any of the following.
Those smart enough to solve the Magneto Challenge will have their names put into a prize draw where if you are the lucky winner you'll be able to pick you prize!
RetroPI

Amazing Raspberry Pi 3 consoles, plus controllers, plus power supply and pre-installed with RetroPi

Arduino Tank

Build and program an entire remote control tank from a kit and program it using the supplied Arduino.

Ultra Capacity Power Bank

Whopping 20,000 mAh capacity power banks with lightning and micro-b inputs and rapid QC 3.0 charging!

Google Home Mini

Superb Google home mini voice assistant speakers.
---
How to take part
Put on your glasses

To take part of the challenge, it's very easy. First, put on the decoder glasses and walk your way around the venue to spot the clues we have left.

Find the clues around the venue

You'll find the first ones to get you started at the Sonassi stand in the sponsor hall – then beyond that, it is up to you to find and solve the rest.
If you are a developer, then you need to solve the developer puzzles; similarly, for merchants – you want the merchant puzzles.
Developer Track

- Find the developer puzzle tiles. On each tile, you'll find a PHP snippet, put all the code together and solve it to get the final answer.
- Like Magneto would use his mental powers, this is a test for your mind, so no cheating!

Merchant Track

- Your tiles have "Merchant" in the top corner – where you'll find an interesting eCommerce fact and an answer.
- Your goal is to find all the tiles and add up the numbers you see on the answers to get a final answer.
- Once you have the answer to your puzzle, drop by the Sonassi stand one more time to register your entry.