Sonassi have partnered with Foregenix, a Cyber security, Digital forensics & PCI Compliance company. You can take advantage of their service via the control panel.
Enable Foregenix
Log in to my.sonassi.com
Select Domains tab
Select Manage next to the domain in question you wish to scan.
Select the Security tab.
You'll need to complete all the required fields and ensure they're correct: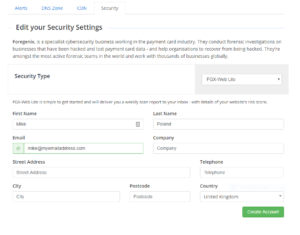 Select 'Create Account' and you'll see the option to enable/disable the service: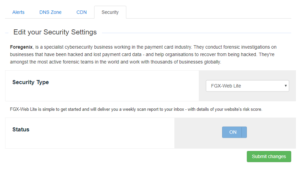 Once this is complete, information and all future scan results will be sent directly to the email address entered and billing will be updated accordingly.