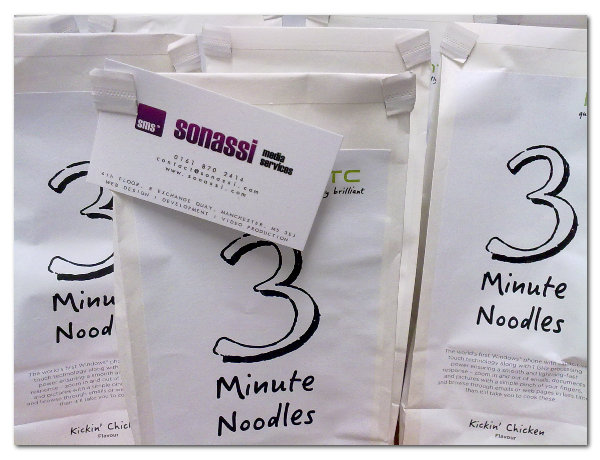 ... well, you aren't, but we are! HTC got in touch last week via Kreate Sales Promotion Consultants to offer Sonassi a promotional day to demonstrate the new features of the HTC HD2. We are eagerly waiting for the 30th March to see what the new handset has to offer.
We got sent out some promotional goodie bags with HTC branded noodles to complement the forthcoming event, don't worry - we are equally confused as you are, we can't see the link between phone and noodles - but who cares, they have become the new in-house currency in Sonassi.
the HD2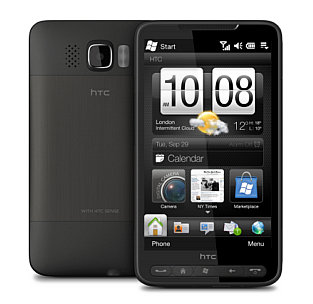 HTC HD2 delivers an experience your senses have been waiting for. The unprecedented 4.3-inch pixel-packed display is stunning. The world's first capacitive touch technology on a Windows® phone along with 1 GHz processing power ensure a smooth and lightning-fast response to the lightest touch of your finger.
Most importantly, it is our first Windows phone to embody HTC Sense™ - a holistic experience that focuses on making phones work in the most intuitive way. HTC Sense is based on three core principles – make it mine, stay close, and discover the unexpected.